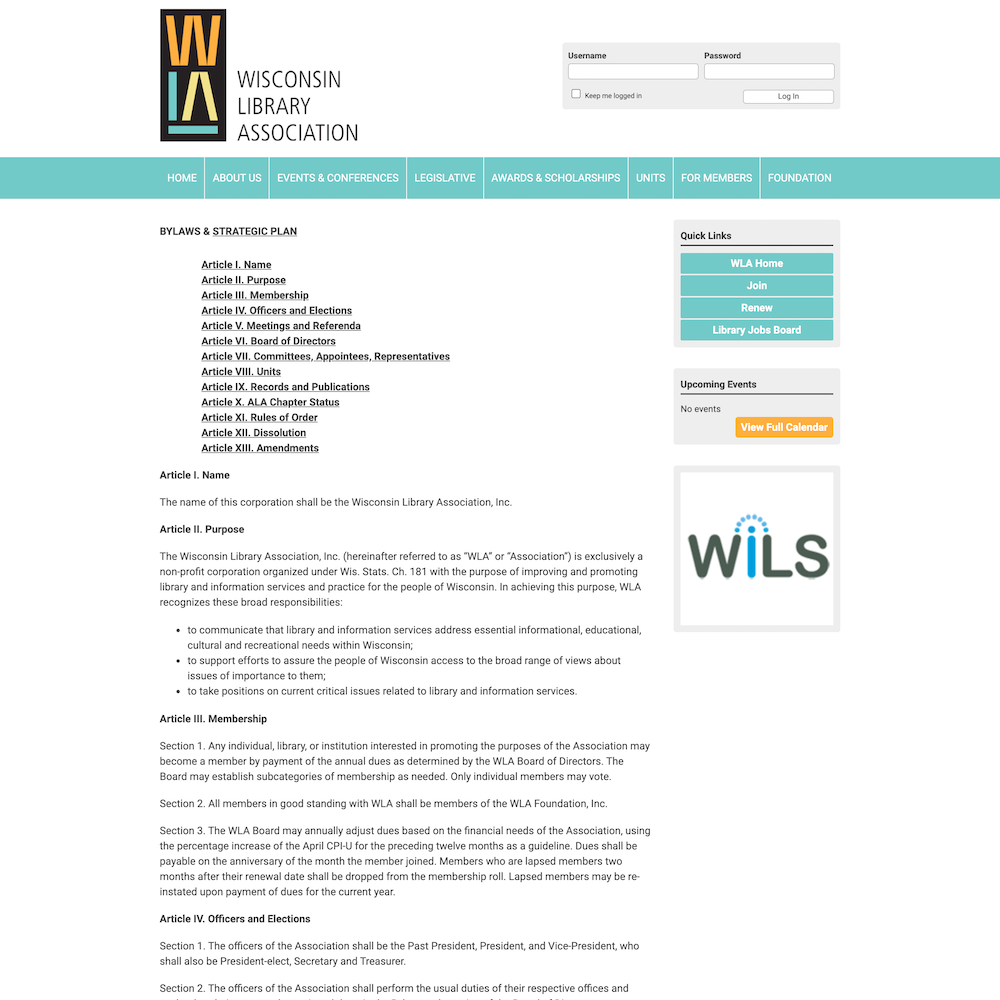 Wisconsin Library Association Bylaws and Strategic Plan
Wisconsin Library Association
Plan Dates:
2016 – Present
Mission:
The Wisconsin Library Association, Inc. (hereinafter referred to as "WLA" or "Association") is exclusively a non-profit corporation organized under Wis. Stats. Ch. 181 with the purpose of improving and promoting library and information services and practice for the people of Wisconsin. In achieving this purpose, WLA recognizes these broad responsibilities:
to communicate that library and information services address essential informational, educational, cultural and recreational needs within Wisconsin;
to support efforts to assure the people of Wisconsin access to the broad range of views about issues of importance to them;
to take positions on current critical issues related to library and information services.